Utility / Lineman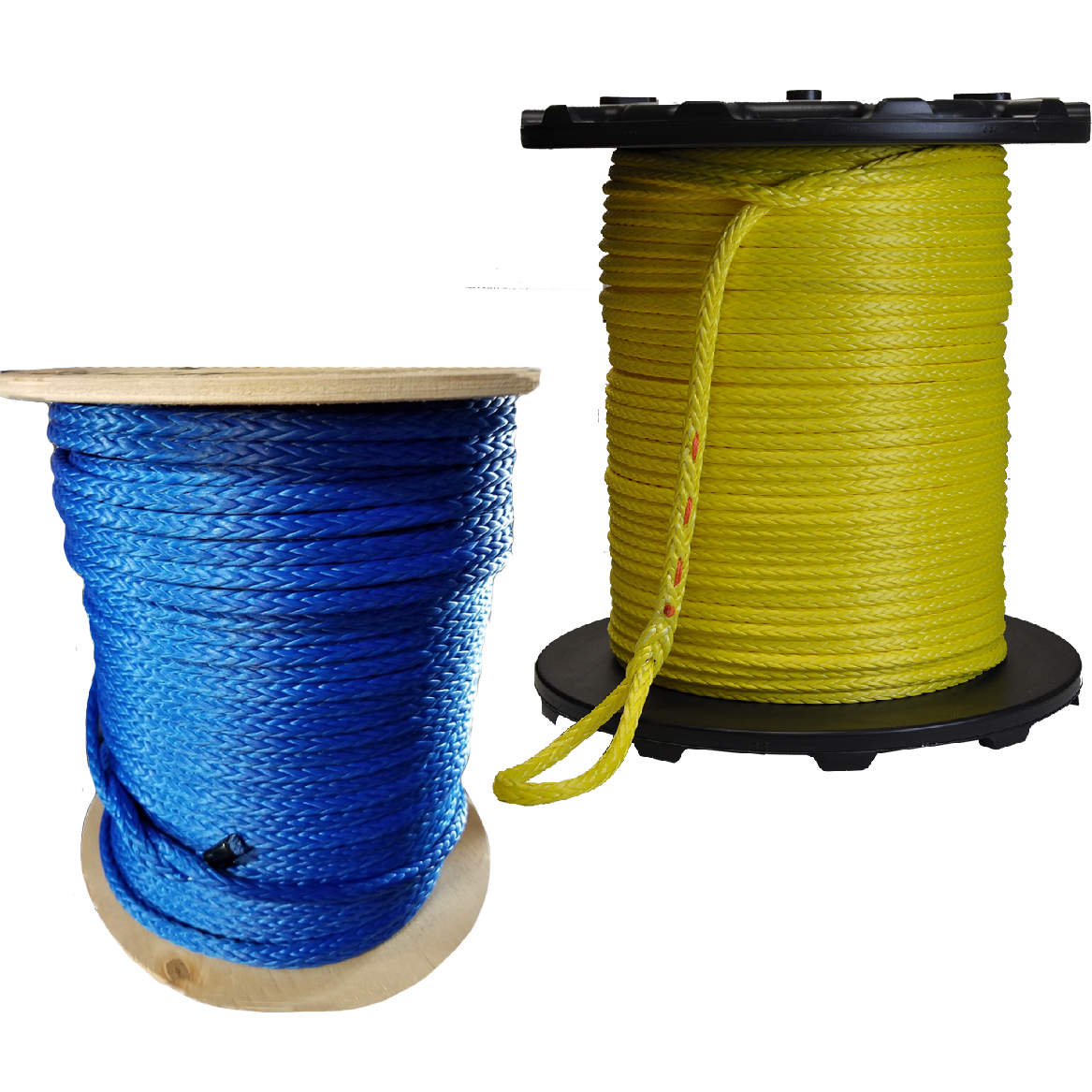 Swift Line™
12-Strand HMPE. 5/16", 3/8", 1/2", and 3/4" with 6" eye on each end of all spools. HMPE has excellent abrasion resistance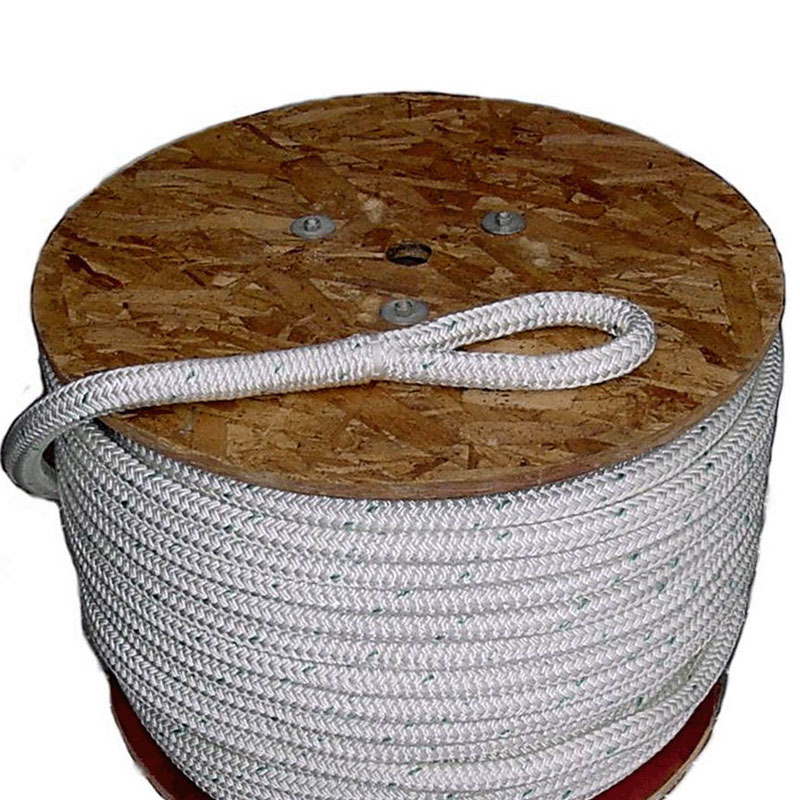 Double Braid Composite Pulling Line
1/4" to 2" Double Braid Composite, High Force Pulling Line with 6" twine stitched eyes on each end. Polyester and Nylon Braid. Tensile Strength to 150,000+ lbs.
Lineman Tools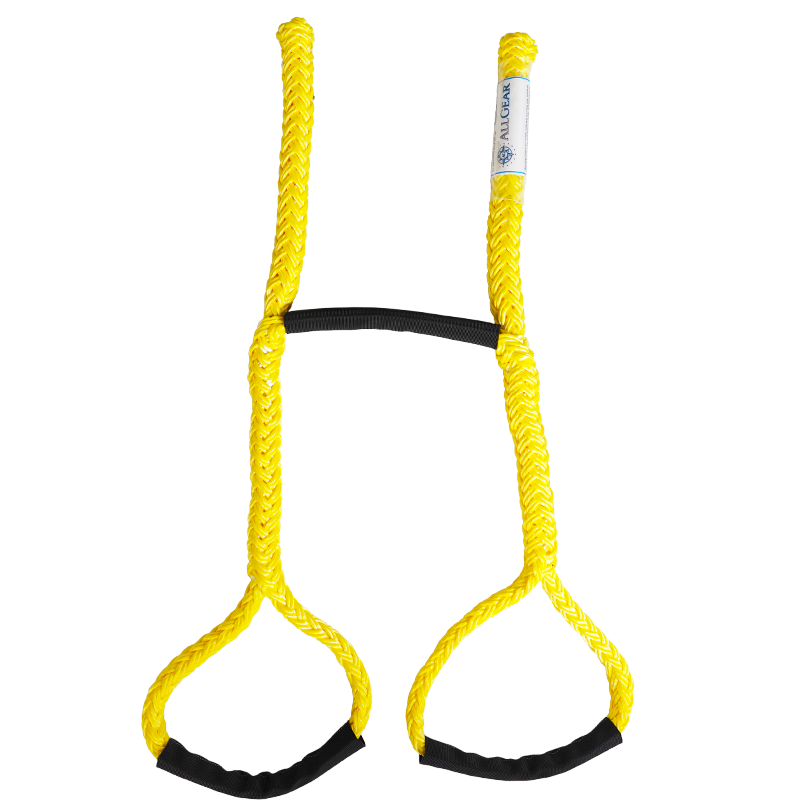 12-Strand Adjustable Transformer Slings
A low stretch lifting tool for contractors. Our Adjustable Polyester Transformer Slings. Ballistic Nylon Chafe Sleeve at 3 Critical Wear Points. Husky Urethane™ Coating.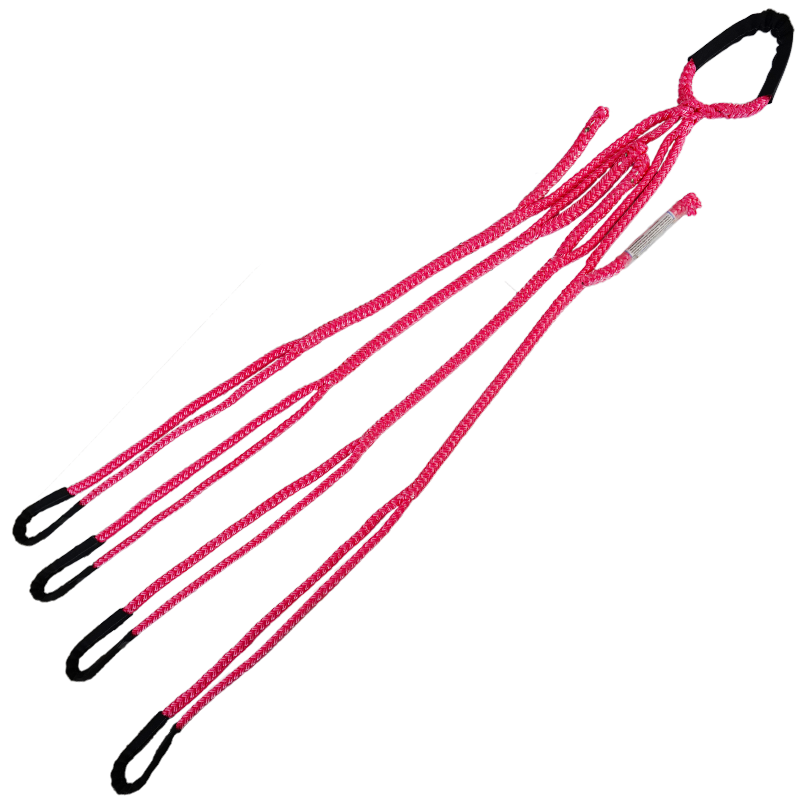 1/2" 4 Leg Transformer #AGTS12SP124860R
1/2" 12 Strand 4 Leg Transformer Sling with 4 Adjustable Legs and Chafe Sleeve on each eye.